Costa Mesa's Very Own "Farm Sweet Farm"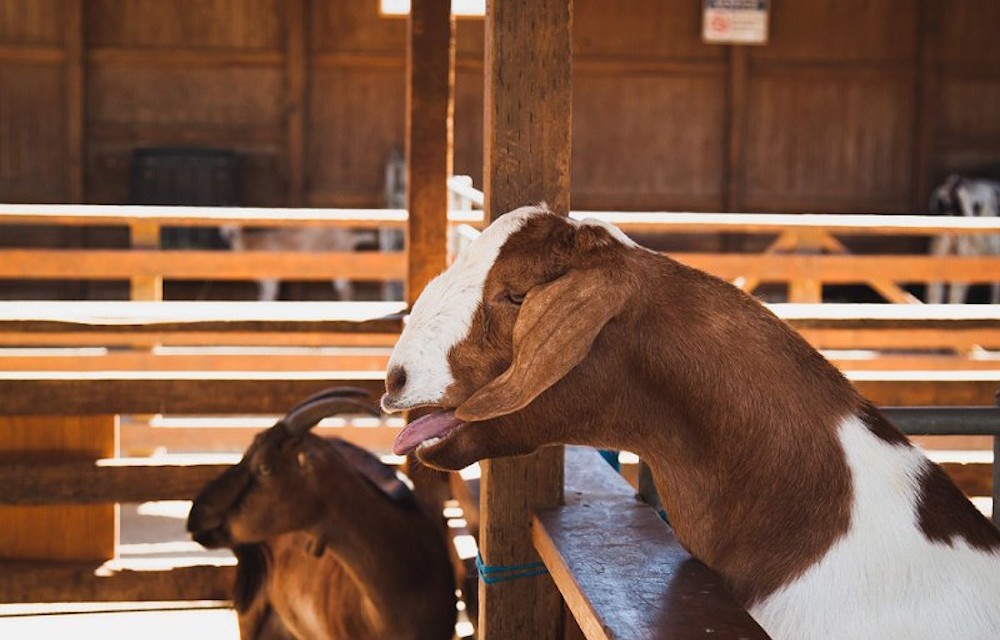 Did you know Costa Mesa has its very own working farm? A full three acres, complete with cattle, goats, chickens, pigs, sheep, row after row of growing crops – even a big, red barn!
It's a little slice of agricultural heaven we call Centennial Farm, down at the OC Fair & Events Center right off the 55. (Who knew something so freeway-close could feel so deliciously rural!)
The raison d'être of Centennial Farm is to provide a place where the community – and especially children – can come year-round to learn more about where and how our food is grown. But anyone can come, and everyone should!
There are plenty of furry and feathered faces to greet you. Plus rows of fresh-growing produce that will leave your mouth watering. (Alas, we can't indulge in the veg; it's there for educational purposes.)
If you heart learning and nature, you have to plan a trip.  You can either wander around yourself during "open to the public" hours, or join them for one of their many docent-led field trips, tours and events throughout the year.
Like so many great community activities, they are powered by volunteers. (So pitch in if you can!)
Centennial Farm is open to the public most days from 1pm – 4pm, which makes it a wonderful little afternoon adventure. (Just call ahead to make sure they're not closed for a special event or holiday.)
Hope you have as much fun as we did…down on the farm in Costa Mesa!
---
Want to see more furry-faced photos from our trip to Centennial Farm? Here you go.