Mum's The Word: Mother's Market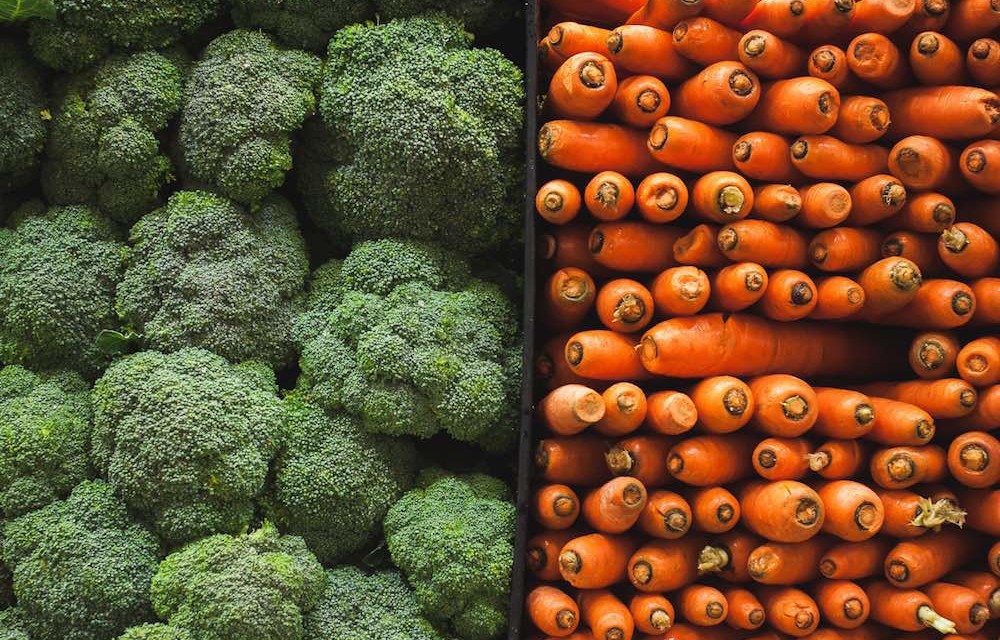 Costa Mesans are, by and large, a healthful bunch. Cruise through Costa Mesa on any given weekend and you'll see surfers, joggers, kayakers, SUPers, yogis, walkers, bikers, hikers – even dogsledders – out for fun and fitness. And when the workout's done, our fair city sets out a veritable tableau of healthy dining choices to help us refuel. Yum!
But no matter how many new and exciting options come to town, none can hold a candle (carrot?) to Mother's Market.
Founded in 1978, right here in Costa Mesa, Mother's is the mother of all natural-food stores. And there isn't just one anymore. Their popularity has seen them grow to seven locations – and counting – all around Orange County.
The first thing you should know about Mother's Market is the name's a bit of a misnomer. They are so much more than just a market.
In addition to your expected market fare, offerings also include a full-service deli, juice bar, dine-in restaurant, expansive "vitamins, herbs and supplements" section, beauty and body care, bulk-food bins, books, kitchenware and gifts. Not to mention an informative, weekly radio show; plus classes, seminars and workshops on a wide variety of lifestyle topics.
We caught up with Deborah Rubino, Assistant Chairman of the Board for Mother's Market, at the Costa Mesa location to learn more about what makes the company so different from other natural-products purveyors.
"Trust," said Rubino. "Trust is huge for us. We're not just a market, we're a community. We've been doing this for almost 40 years, and you don't get to where we are without establishing a tremendous amount of trust within your community.
"Our customers know we care about them, that we take their concerns seriously. We want their children or family members to have access to good foods they can safely eat.
"Ever since we opened, our mission has been to be very authentic about what we do. For us, that means we are not here to dictate how people eat, but to instead deliver choices in each special category to support the way people choose to eat. Choice is especially important here at Mother's."
"So for example, 'vegetarian' is one special category we serve," continued Rubino. "Lots of people choose that lifestyle but their reasons are unique. Some people are health motivated, some do it for philosophical or religious reasons, some just have a consciousness about animals. Whatever their reasons, we want to make sure we have a wide selection of options in the store for them."
Mother's services a wide variety of special diets, including vegan, vegetarian, gluten-free, sugar-free, raw-food, allergy-related, and those who maybe eat more traditionally – but organically – and want to omit artificial coloring, flavoring, GMOs and the like.
"Everything Mother's Market does is really customer-driven," said Rubino. "So if people are asking us a lot of questions about, say, gluten-free foods, we start to notice. We realize pretty quickly it's a topic of interest and we know where to focus new energy.
"These days, there's just a higher level of consciousness about eating than ever before. A lot of people are very concerned about genetically-modified ingredients. People are worried about pesticides and herbicides and not just for their own personal health, but for the kinds of things that it's doing to the planet and to the ecosystem in general.
"The great thing about this increasing awareness, beyond the obvious benefits, is that natural foods have become tastier as they've become more mainstream. In the time I've been here, I've watched as the choices and flavors keep getting better and better."
On the day of our visit to Mother's Market, we were enthusiastically greeted by numerous employees, and were especially struck by how they patiently explained labels, guided shoppers and otherwise discussed the "ins and outs" of products with countless customers. There seemed to be a genuine quality about the staff you don't often find at your average grocery store.
"I'd say we're pretty unique in that a lot of our employees are at Mother's because they were customers first," explained Rubino. "Or it's because they are deeply passionate about the things we do.
"We never prescribe to people. But I have no problem talking about how much I love, say, Smart Chicken because it's the best chicken and I feed it to my family all the time. I talk about my favorite salsa because that's what I buy. I think our employees are like that as well. They love sharing their passion for the products.
"Personally, it's one of the things that attracted me to working for Mother's. There's a kind of energy in the store that is very positive and welcoming. The selection and the staff and the beauty of the store –  I think it just speaks to the way people want to live their life. We all want to be healthy, to be happy, to feel heard and included."
In typical "saving the best for last" fashion, we must make special mention of the Mother's Market produce section. Perusing the harvest, the colors of the fresh fruits and vegetables shone with a rare vibrancy, and an earthy, fresh aroma wafted about us as we explored. Gloved employees bustled about, busily sorting, trimming, and stacking with tremendous care.
"Our produce is known to be the best in Orange County and maybe even the world," said Rubino. "The only other time I'm seen such beautiful produce was at a small farm stand in Sicily. Our produce is always seasonal and local to Southern California."
A salad waiting to happen, to be sure.
A Costa Mesa story from the start – and truly unique, local experience – Mother's Market is definitely worth a visit. The uninitiated should give themselves lots of time to get lost in all the offerings, and don't be shy about asking for help. Because when it comes to healthy eating, Mother's might know best.
"Health is something that you can't put a price tag on," said Rubino. "Lots of times we don't appreciate good health until we are struggling with poor health. A lot of people don't try us until they have a health issue they are trying to overcome. Over the years, we've seen so many people benefiting by making new, healthy choices in food and supplements – that's the most rewarding part.
"We invite Costa Mesans to give us a try. Come in and see it for yourself because it might not be what you expect. You could have dinner in the restaurant, go to a seminar, then do a little browsing in the store afterward. Make a night of it! A healthy night out at Mother's Market; we would love that." ♥