Second-Chance Chic: Repeat Boutique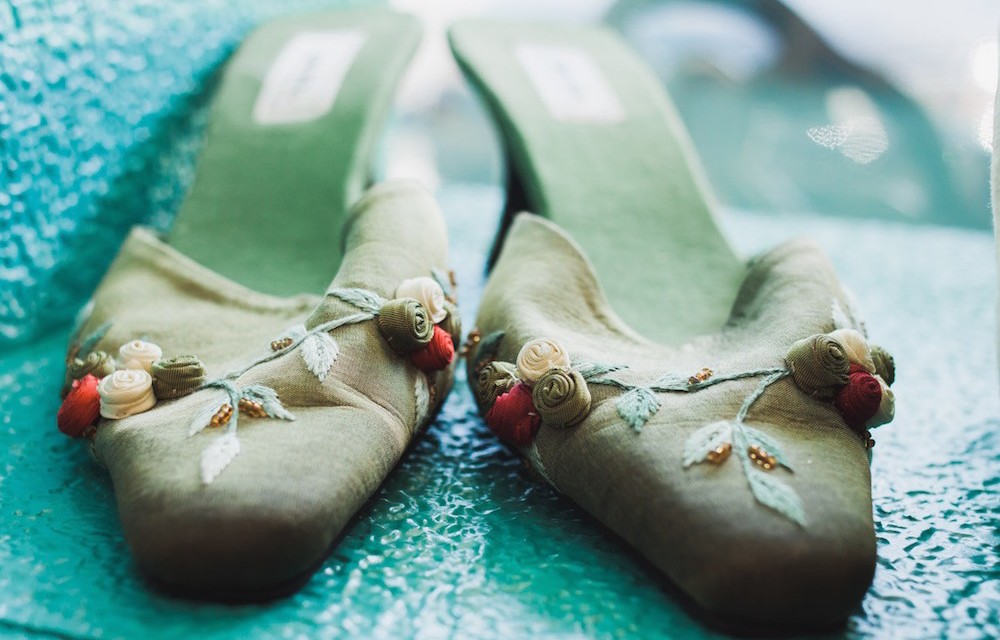 Note: This is Part 1 in a two-part series. You can read Part 2 here.
---
Every week, I Heart Costa Mesa is honored to interview neighbors about the interesting things they are doing in, with and for our fabulous city. Along with the joy and understanding that's come from all those handshakes, conversations, photographs, laughs (and sometimes, tears), one thing has become abundantly clear: Costa Mesa is chock-full of compassion.
There's a steadfast streak of kindness and optimism running through this city; a hopefulness worth all the hard work it implies. It's a persistent sense that somehow, if we just keep doing the right thing – the generous thing – in our own backyard, we can make the world a better place.
Some Costa Mesans have been "walking this talk" for decades, like this week's feature: Repeat Boutique.
Have you been down to their inviting, purple-and-green-awninged store on 17th Street (next to Ralph's)? You should!
Founded in 1978, Repeat Boutique is the oldest resale boutique of its kind in Orange County: an upscale, used clothing store featuring name-brand and designer clothes, shoes and accessories – at affordable prices.
But the clothes aren't the only ones getting a new lease on life. Repeat Boutique's higher purpose is providing the second chance of recovery to families grappling with addiction, by raising critical funds for New Directions For Women.
Based in Costa Mesa – and grounded in 12-Step principles and therapies specific to the needs of women and children – New Directions For Women has been a local beacon of residential treatment and recovery for over 30 years. By extension, Repeat Boutique is one of the ways New Directions raises awareness of chemical dependency, and raises money to support sobriety.
It's feel-good fashion at its finest, right here in Costa Mesa – so, of course, we went to learn more.
When we first arrived, we made the mistake of referring to the store as a "thrift shop." Our gaffe was gently corrected.
"Oh, we are definitely not a thrift store," said Karen Dodge, a Sales Associate for Repeat Boutique. "I mean, look at these brands. These are really good brands. We get Coach. We get Chanel, sometimes. People donate the most lovely things: bags and bags of donations. You should try shopping resale; it's wonderful!"
At any given time, Repeat Boutique is staffed by a cheerful mix of employees and community volunteers. The store also empowers patients in treatment to pitch in; which helps establish vocational aptitude and principles of accountability, along with other, important life skills. The organization also helps outfit patients in recovery with work-appropriate attire.
Store Manager, Cheryl Bybee, brings a lot of retail experience to the job. But she doesn't just work hard to bring out the best in her store. She's got an eye for bringing out the best in her employees, volunteers and patient-trainees, too.
"I don't just want people to show up and give their time," said Bybee. "Time is not enough, especially if you're doing something you don't love. Contribute your talent; show me what you can do. Tell me what you're good at.
"If you're amazing at organizing – if that's what gets you excited – come and help at the warehouse or help us sort though all these donation bags. If you have an eye for detail, help us merchandise the store or do displays. The whole thing is so much better when everyone is true to their talent. People are happier doing what they're good at, what they love."
If Bybee wants her people doing what they love, she's got the perfect team manning the store. The ladies that showed us around during our visit portrayed a palpable passion for fashion.
"Some people think we just do clothes," gushed Karen Dodge, as we perused the selection. "But we do it all. I mean, look at these, so many great bags. Look at all those designer shoes. We've got accessories, scarves, we do plus sizes – we've even got wedding gowns, if you can believe it!"
I Heart Costa Mesa had fun challenging the Repeat Boutique sales staff to pair their clothes and accessories with our heart-shaped sunglasses. The results were charming (you can see more in our photo gallery), and it just goes to show that hearting Costa Mesa – and shopping philanthropically – never goes out of style.
So next time you're down on 17th Street – have a heart, Costa Mesa. Spend a little time and money in Repeat Boutique, and shop well knowing the proceeds will go to a great cause. You can follow Repeat Boutique on Facebook and be among the first to know when noteworthy, new, designer items arrive in store.
If you have name-brand or designer clothes, shoes or accessories you no longer want or need – Repeat Boutique will gratefully accept your donation. And if you don't have clothes to give, consider donating your time and talents.
Thank you to Repeat Boutique for spending the afternoon with us – and for the difference you are making for our community. Offering the opportunity for a second chance to those who need one most, is a virtue well worth repeating. ♥
---
For more photos of the feel-good fashion with which Repeat Boutique is replete, click here to visit our Photo Gallery.