It Never Gets Dull…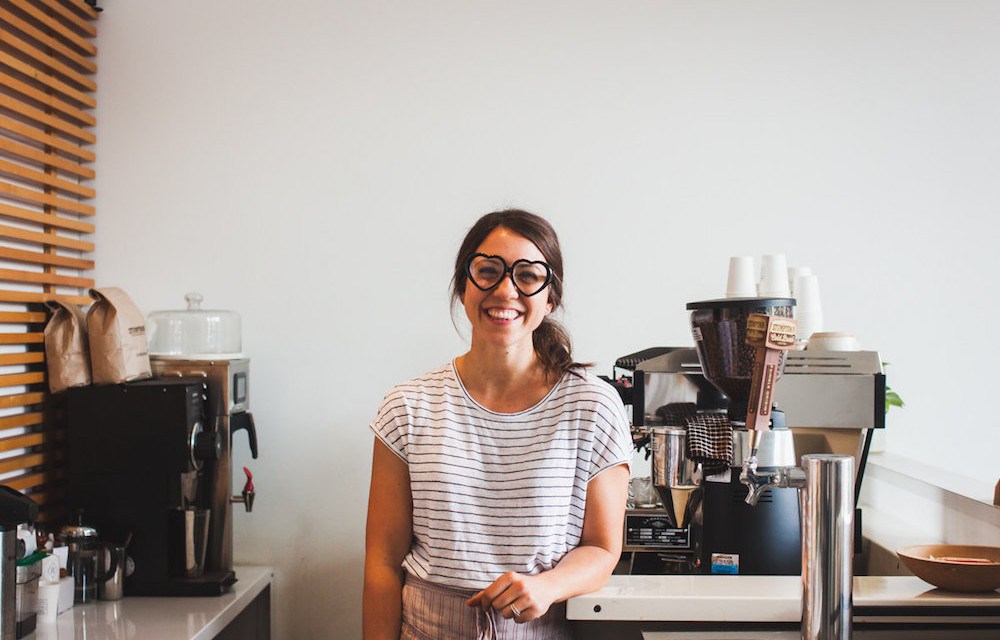 "My husband and I spent the first year of our marriage living in Uganda. While we were there, we got to tour a coffee farm and see the whole process of how coffee's made; from picking the cherry off the tree to stripping the parchment to drying the beans. We roasted them over a campfire that night and drank the coffee out of a french press the next morning. It was this magical, full-circle experience that sparked my dream of opening my own coffee shop.
"So when we returned to Costa Mesa, I started working as a barista. My husband was so supportive even though those jobs weren't super helpful for our income. I could have earned more at a desk job somewhere, but I would not have loved what I was doing. When I'd bump into people they would say, 'What are you doing? You're a college graduate.' and I would say, 'This is my dream.'
"Just recently, I got to the point where I said to myself, 'Alright, Ally. If you're ever going to do this, now's the time.' So I quit my job. As I was looking for a location to set up shop, I talked to some people at The Wayfare co-working space and they said, 'We've always wanted good coffee here. We have so many people in and out, all these meetings happening here…' Suddenly, things were moving really quickly.
"Right now, Neat Coffee is my whole life. I haven't found a balance yet. I think I'll figure out a routine eventually, but for now my house is just covered with boxes of cups and coffee beans. I'm trying all these things in our kitchen like making different syrups.
"I feel like once I made the decision to quit and work for myself, everything fell into place. All that work paid off. It's been really scary at times – and I'm learning a ton, mostly on the business side of things – but it's also been really cool. The best part of being my own boss is I can make whatever decisions sound good to me. I get to play all day and try new things – it never gets dull."
– Ally Garvin, Owner of Neat Coffee, Northeast Costa Mesa ♥