"Jack Of All Beers"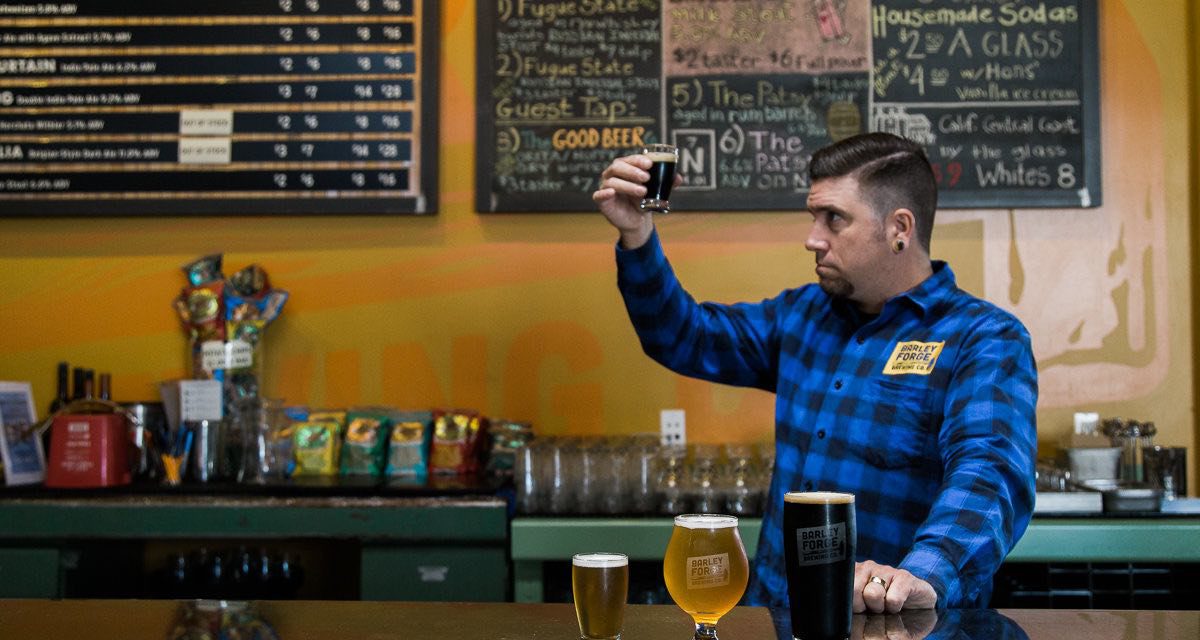 "Being the President and Founder of the OC Mash Ups, I became really friendly with the team at Barley Forge. I'd been working as a Market Manager in the Auto Industry, but was burned out in that field – so I was really excited when I saw a post on Craigslist about a Sales Assistant position at the brewery. As a craft-beer enthusiast, I was eager to send in my résumé.
"I was actually hired on as Operations Manager because of the variety of tasks I undertake: Orchestrated Beer Guru, Pilot-Batch Brewer, Beer-Competition Coordinator, Bottling-Line Minion… and anything else that is required of my Jack-Of-All Beers ability.
"I especially love brewing the small, pilot batches here at Barley Forge. Greg has his 20-gallon, home-brew system set up here at the brewery and it's a great privilege to brew on it. I brew small batches about once a month and put them on tap in our 'keezer' – a freezer converted into a keggerator.
"The OC Mash Ups also get to brew on the small system for our club brews, which we are all very thankful for!"
– Sean O'Shea, Jack Of All Beers, Costa Mesa