Jolly Roger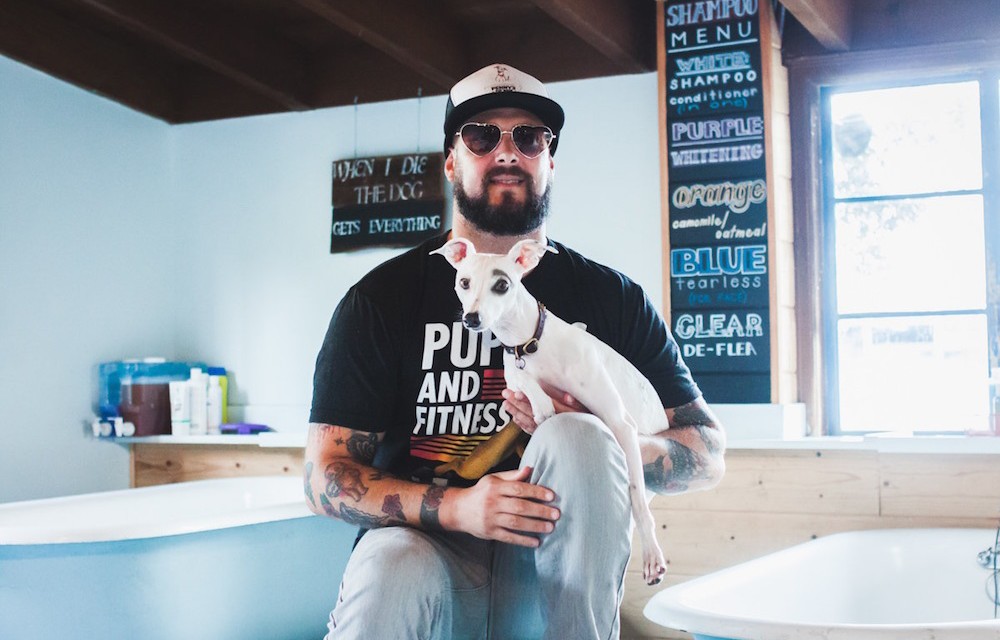 "I grew up in Costa Mesa, on Ogle Street. My mom, my brothers, all of my family still lives here; we're pretty local. My mom is 72 and she went to Newport Elementary when she was a kid, so she's been here a long time.
"My parents actually met at the Jolly Roger Restaurant in Newport. If I remember the story right, my dad was a bus boy and my mom was a waitress – they met working there. Now they've been married 43-44 years?
"I left in my early 20s and lived in San Diego for a while. But when my nephew was born I decided to move back. There's a unique, little culture in Costa Mesa. I think it's got a lot of thinking-outside-the-box types of people and the community kind of comes together.
"People who live in Costa Mesa like to support local businesses. Everyone's got your back here, more or less. My customers are awesome and their dogs are awesome, too. Lots of dog-lovers in Costa Mesa. It's a great place to raise a family, too."
– Jason Hassan, Owner of Penny's Pup Wash, Eastside Costa Mesa ♥