"Meaningful Ways Forward"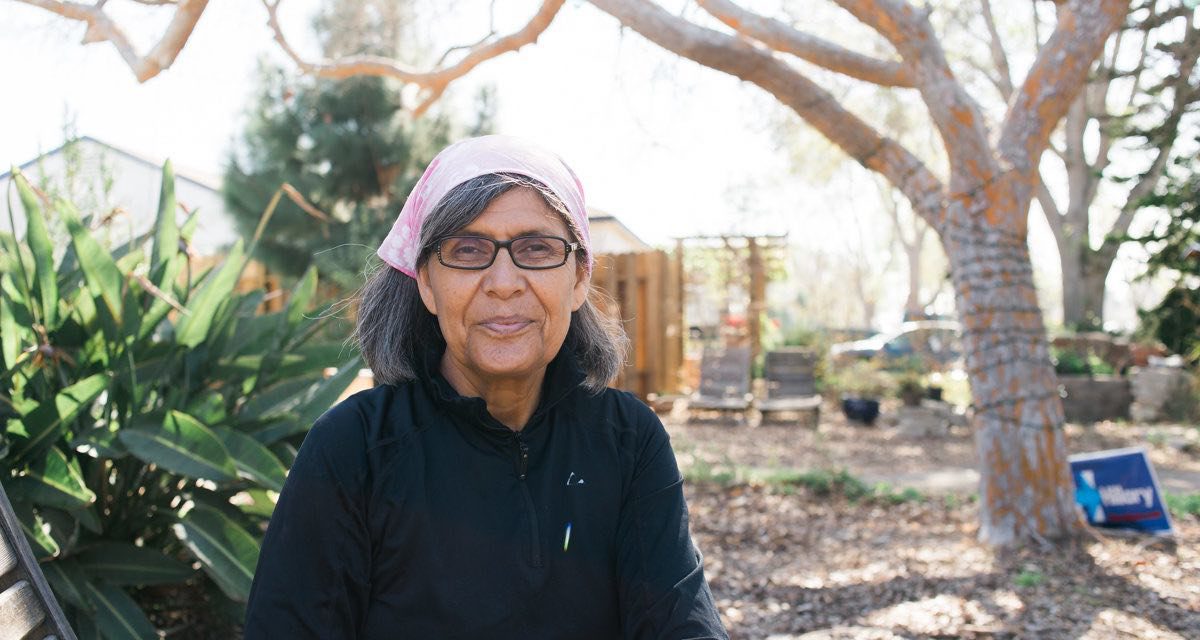 "I'm a Texan, but we've lived in this Costa Mesa neighborhood for thirty-some years now – so I guess I'm a Costa Mesan, too.
"When we first moved here we looked and looked for a place that felt like 'us.' And then we found Westside Costa Mesa. Everybody was going, 'Westside Costa Mesa? Oh God. That's a really bad area.' But we loved it. We still love it.
"Back then, it felt so rural over here, with the big yards and the rundown houses. Actually, not rundown; loved. You could see the love in them. Maybe people just didn't have the resources to keep them up. But whatever, they were loved.
"The canyon that runs through our neighborhood was perfect for the kids. No cars, no nothing. Everybody was friendly. Everybody had kids running around. Then, as people grew older, they sold their houses and stuff. People put up their hedges and fences and the neighborhood changed a bit.
"But now I feel like the families are finally coming back to the Freedom Homes. We're seeing more kids again. We see more families riding bikes or out for a walk. It's like a renaissance, a revival of the community.
"My hope for Costa Mesa is that as we grow, we find meaningful ways to move forward, not just fast ways. Let's keep the spirit and beauty of Costa Mesa together along the way. The elements of love, care and the spirit of freedom that make up the foundation of our city… those need to be maintained. Let's keep the character of the city alive."
– Olga Reynolds, Longtime Resident, Westside Costa Mesa