"The Water House"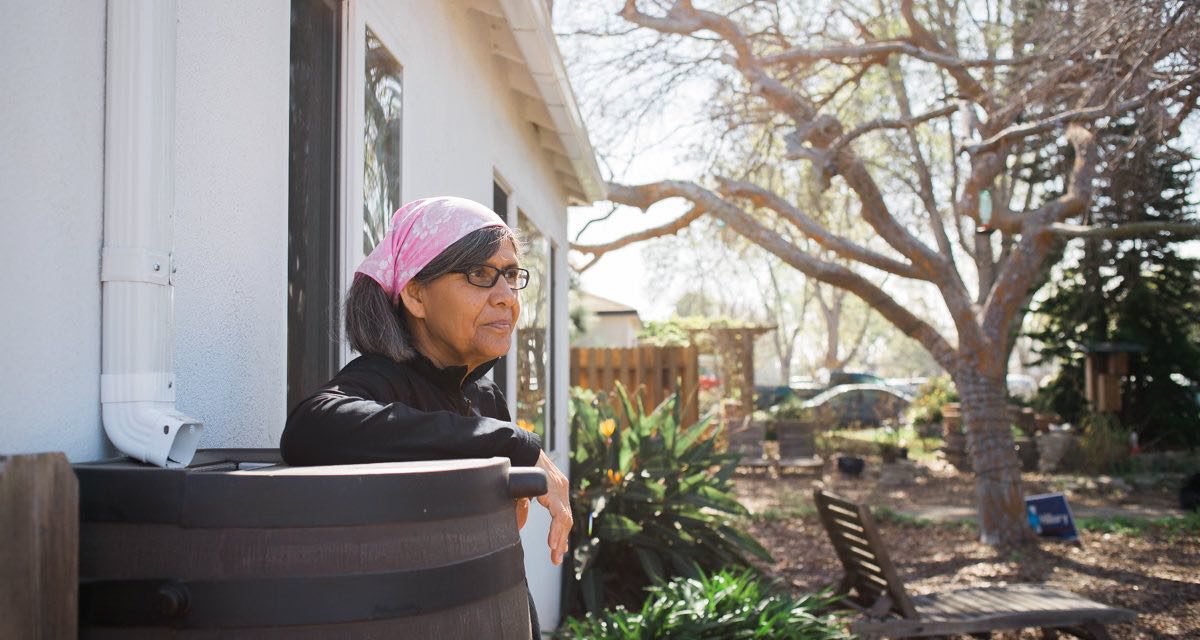 "This is our project house. I live right next door, and we own both houses; it's part of my retirement plan.
"People around here call this house the 'Water House' because we pass out water on Halloween. But it's the Water House in other ways, too.
"We've installed rain barrels to try and catch as much rainfall as we can. We did the mulch thing. We planted all water-tolerant and native plants – the kind that will come up when it rains. The family helps take care of it, together. My little grandson loves to come and garden here with me.
"We were among the first to let our lawn go dry, long before the city was on a watering schedule. Before it was 'fashionable' to have a brown lawn.
"We actually got fined by the city for our brown lawn and I had to go down there and make my case. They eventually gave me all my money back. Back then, I got fined because my lawn was dried out; these days, you might get fined if it's not.
"Now that the Water House is drought-tolerant, we're trying to get even more sustainable. We're working with Greywater Corps. to try and bring them down here for one of their Laundry-To-Landscape workshops.
"It can be difficult to plan things like that because Orange County doesn't yet have a big movement on sustainability. But with the way people are starting to save water – and starting to take the drought seriously – I'm hoping we'll get to that critical-mass level of awareness, soon."
– Olga Reynolds, Resident and Eco-Advocate, Costa Mesa