Go For The Fence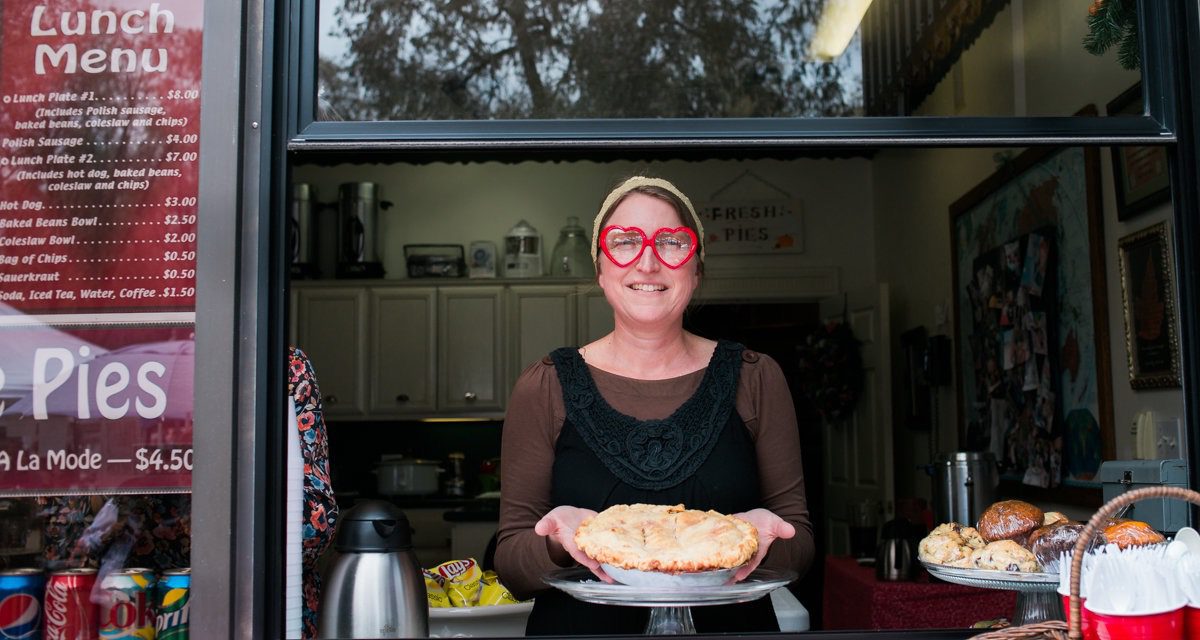 Looking for something fun and unexpected to do in Costa Mesa? You've come to the right city. Not only is Costa Mesa full of fabulous, weekend outings-du-jour for every age and interest – but the breadth and depth of our offerings ensure you'll never live the same weekend twice.
Take today's local feature, for example: the Behind The Picket Fence Antiques Show. It's an up-cycled, shabby-chic extravaganza – highlighting what's old is what's new – four times a year in the parking lot of the Piecemakers Country Store.



The antiques aficionada behind Behind The Picket Fence is motivated mompreneur, Jennifer Hulick, who translated her love of flea markets into an antiques show of her own.
"Eight years ago, my sister and I had the idea of starting our own show," said Hulick. "We loved going to vintage shows on weekends. I love everything about them: the vendors, shabby-chic, rustic, up-cycled. So we thought, maybe we should do it ourselves. Our reasoning was that it was something we could do from home. Have some fun. Make a little money. Do what we love.
"We put together our first show and named it 'Behind The Picket Fence' after my mom's house, because she has a white picket fence and I would say her style embodies what the show is all about. To us, the name means that whatever you need to fill up the spaces behind your own picket fence – from the cute garden stuff to little touches for inside the home – that's what we're all about.
"So that first show was wonderful and we were all set to do it again, and then I found out I was pregnant with triplets! My husband and I freaked out and we put a lot of things in our life on hold – including the show. So flash forward six years, and the triplets were finally old enough to go to school. I thought, 'You know? I'm ready for this again.'
"I called up Joanna at Piecemakers and said, 'Remember me? I'm back. Are you guys interested in doing the show again?' I knew it had to be here at Piecemakers; they're just great here. And the property is so big and beautiful, full of cute trees and little light posts. When all the vendors are set up out there, it's just really nice – small, cozy, quaint – and we bring in live music to enhance the shopping experience. It's magical when it all comes together."

Good Old Days: Behind The Picket Fence Is A Fun And Leisurely Way To While Away Your Saturday
photographer: brandy young

Hulick is choosy about who she invites to participate in her shows, hand-selecting the vendors she feels are true to her unique aesthetic.
"I have a look that attracts me – a way I like to see vendors display their wares. Some of these booths are like you're walking into a little antique shop. They put up entryways and have it decorated like a garden party. It creates a wonderland effect that is so fun to shop."
Behind The Picket Fence carries a wide assortment of finds, including furniture, plants, vintage items, handmade pieces of art, wrought-iron garden wares, even clothes and accessories. And while many of Hulicks vendors return show after show, there's always a fresh mix of new items as the seasons turn.
"We are not a yard sale or a flea market. Our show is more upscale than that – we bring in a bit of a different crowd. Everything is so cute, I'm tempted to just buy it all for myself. I actually tell my vendors, 'Please don't pay me cash. Please send a check ahead of time.' If they pay me in cash at the show, I'm probably just be giving that money right back to them because I'll shop it all away.
"I just want people to know we have something for everyone; even man-tiques. Like, old metal cabinets, drawers, bins, old barbershop chairs – industrial or woodwork stuff. It's always changing, always different. So bring your husband and come explore with the whole family."


Showmanship: Beautiful Wares And Knowledgeable Business Owners Define BTPF
photographer: brandy young


I Heart Costa Mesa had the opportunity to cruise around at the Spring 2016 show and chat with some of the vendors peppering the Piecemakers parking lot.
"Lately I'm trying to be more gangster with my business," said Neri Yhamel of Little Brown Boy Antiques. "I've stopped trying to buy to make other people happy and, instead, I just buy what I like and hope it sells. I'm known for my evil, wicked eye. So whatever catches me, I buy it and fix it up. I always have lots of different pieces."
"We're known for our vintage-inspired apparel," said Ebony Robinson of Soft Goods Botiq. "I carefully curate all of my pieces, all the crocheted lace. I actually didn't set out to be vintage. I had a clothing boutique and I'd purchased a few vintage pieces to just decorate my space. I didn't want to sell it, it was just for decoration. But people kept coming in wanting to buy up all of my displays. I realized there was a demand for it. So now, that's what I do; I'm mixing vintage and modern together.
"Behind The Picket Fence suits me because it's smaller and more intimate. I've done the giant, two-day shows that are ridiculously insane. This one is better because you get to know people at a more personal level. I have my regulars that come back and look for me every three months. They're like, 'I've been following you. I need to get one of those lace shirts.' That's pretty cool."
"I've officially been Shabby French Home since 2008, but I've been doing this since 1995," said Angela Resendiz from her adorably-decked booth. "I've been self-employed my whole life. I used to own a store, then I did wholesale; but these pop-ups are easier and much more fun. I'm known for my handmade bags made from vintage fabrics and for my custom linens.
"I used to do this show a lot, but stopped for a while to try some more prestigious, expensive shows. But you know what? I had to come back to where the people were real – and Behind The Picket Fence is like that. Jennifer is adorable and she takes really good care of her vendors. Not everyone does. So I'm here for good. I missed all of my friends while I was away. It's really good to be back here."



The Family That Antiques Together: Hulick with her Sister, Mother and Grandmother at Behind The Picket Fence
photographer: brandy young
---
"Piecemakers is such a huge part of Costa Mesa," said Hulick. "It's part of the local history. We have a great relationship with the shop. Our show attracts a new crowd that might stay and check out the store, have lunch, sign up for a class. It feels good to know we're helping them out that way. And then, of course, you can't beat this location for our show. It's beautiful!
"We just want people to know we are here every three months, and they can stop by for free to check us out. Make a day out of it. Enjoy some beautiful wares and some beautiful weather – have a slice of Piecemakers pie. Does it get any better than that? It's what Saturdays are all about." ♥