Put Some Love In It…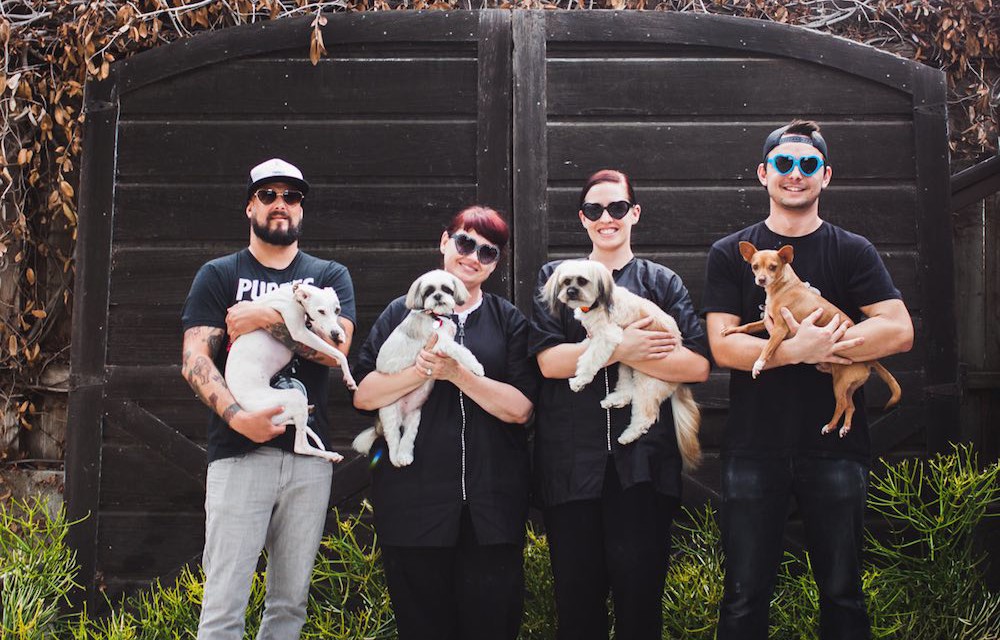 "The secret to washing a dog? It's not about how much shampoo you use, it's about how good you scrub 'em. Put some love in it. Gotta get in the zone.
"I'm passionate about my shop, for sure, because dogs are awesome. But also, it's cool because everyone loves it here. I have families that come in and it's like a field trip for them; it's a family outing. They'll come in on the weekends and you'll have four kids and the parents and the dogs. They're all getting messy and having a good time.
"To the people of Costa Mesa I would say they should just come on in. Bring the dogs and we make sure you have the rest. We've got aprons. We've got towels. We provide shampoos, conditioners, stuff for fleas, blow dryers are in the back – and our tubs have steps for the big dogs. So you just come in, do your deal, get them all cleaned up, leave the mess with us and you're done.
"We try to make it as comfortable as we can for our customers. And you know, I think it works. People tell me all the time how much they love to come in."
– Jason Hassan, Penny's Pup Wash, Eastside Costa Mesa ♥