Know Your Neighborhoods: Canyon Park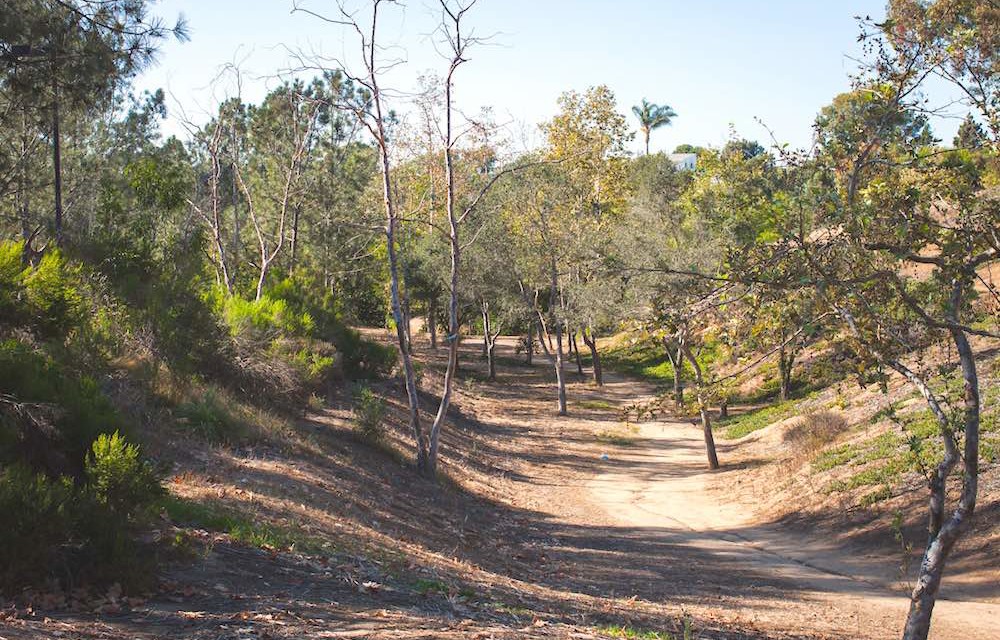 In a city as diverse as Costa Mesa, no two neighborhoods are the same. So we're happy to introduce our first in a series of in-depth articles called Know Your Neighborhoods  – an ongoing curation of the distinctive corners and unique sections of town that make Costa Mesa such a lovely, diverse place to live.
---
Somewhere on the Mesa, there is a peaceful neighborhood where the yards are big, the trees are bigger, and the salty Pacific scents the air. Where houses as old as the city itself invite enthusiasm, enjoyment and lots of elbow-grease.
We're talking, of course, about Canyon Park – or, as it's known by its more retro reputation, the Freedom Homes housing tract.
As one of Orange County's first, large-scale housing tracts, cruising Canyon Park is like driving straight into the past. This 1954-vintage, Westside neighborhood was born in a simpler time when one bathroom was all you needed, carports were customary, and "modern conveniences" – like a service porch in the backyard – made hanging out your laundry a breeze.
These days, the neighborhood has transitioned into a healthy hodgepodge of original owners, young families, empty nesters, do-it-yourselfers, small-business owners, students and surf-industry professionals.
There's nothing homogenized or "HOA-constrained" about Canyon Park. Lot by lot, home by home, each property seems to be on its own, singular journey.
Turn down any given street and you'll see a corner house with original, 1950s everything; next to a brand new, two-story dream home; next to a upgraded-in-the-80s addition rambler; next to a rain-barreled, small-footprint eco dwelling; next to a sleek, slated and chromed, mid-century modern; next to yet another original.
Who better to help us get acquainted with this historic, Costa Mesa neighborhood than Mary Fewel and Matthew Fletcher – co-founders of Village Green Real Estate. They aren't just experts on the area, they're residents. Fewel enjoys a canyon-view home, Fletcher's house is just north of Victoria Street in the Fairview Park neighborhood, and Fletcher's parents and brother are Canyon Park-ers, too.
I Heart Costa Mesa bows down to Fewel's grassroots game and Westside wisdom. She is like the original Mesa Maven.
For 15 years, Fewel harnessed her background in journalism to publish a regular, neighborhood-wide newsletter. She is also the kind of civic-minded leading lady that reopened a defunct elementary school, ran the PTA, chaired Concerts In The Park, and organized "paint, plant and pick-up" days.
She continues to rally her neighbors around community events, like the annual Halloween parade and neighborhood-wide garage sales.
In short, every neighborhood should be so lucky to have a Mary Fewel.
"I moved here in '88, shortly after I was married," said Fewel. "My husband and I were in our early 30s and we were coming out of a nice, modern condo. So when our parents saw the neighborhood they thought we were totally out of our minds.
"But we were on a big lot, on a cul-de-sac, overlooking open space. I just knew we could make this lemon into lemonade. And you know what? We've been living here, happily, ever since."
Hers is a neighborhood with the heart of a park. No, really. The homes are quite literally built around a large, rustic, naturescape with a quiet playground at one end, and a seamless transition into the Talbert Nature Preserve at the other.
"The open space is a big part of what makes our area so different," said Fewel. "You don't have that everywhere. We're close to the beach and surrounded by open space. It's part of what we like best about living here."
We wanted to connect with other Canyon Park Costa Mesans, so Fewel brought us along for a visit to the Sandmeyer-Dodge family. Maggie – along with her sons, Miles and Dane – welcomed us warmly, eager to share their love of the neighborhood.
"Before we had kids, we were living on the Eastside," said Sandmeyer-Dodge. "One day I was driving down 19th street and randomly turned on Monrovia and suddenly found myself in this really cool neighborhood I never knew existed. I saw an 'open house' sign and it was one of Mary's listings."
"I was so bored," quipped Fewel. "It was dead, so when I saw Maggie, I was like, 'Come in! Come in!'"
"We got to talking and she convinced me that we could afford to buy our first home," said Sandmeyer-Dodge. "The house was in terrible shape, but the neighborhood was just what we wanted. We love, love, love our school, Victoria Elementary.
"We live in this perfect climate and get to spend so much time outside. I love the proximity, that we can ride our bikes down the river trail, to the beach, without getting on a major street.
"I personally love that Canyon Park is funky and the houses don't look the same. There are some houses I'm not exactly fond of, but I like that we live in a neighborhood where that's okay.
"I love that on one side I've got some early 30 year olds that are really hip and working in the surf industry. Then next door, I have a resident who's been here since the 60s or early 70s. I like the diversity and that everyone looks different.
"I love all the businesses coming to the Westside, now; and, you know, they have to serve the clientele of the neighborhood. So, I think the reason why we are getting these really vibrant places is because it's a vibrant neighborhood and the people here are different."
We asked Sandmeyer-Dodge what she thought made Costa Mesa so unique, so different from other Orange County cities.
"Even though it has all these great amenities, it's still got a small-town vibe," she said. "There's great shopping, fantastic restaurants, really amazing culture and performing arts – and yet, it still feels 'main-streety.' Know what I mean?
"Costa Mesa has a Mayberry feel, but with everything a big city has. Where else can you find a combination like that?" ♥