Found In Translation: Meraki Barre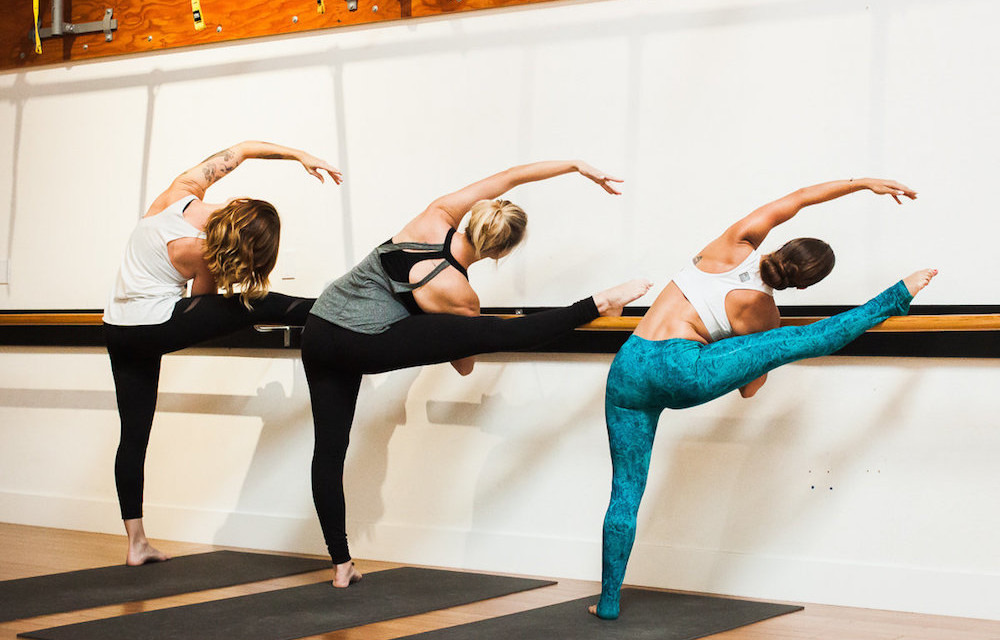 Here at I Heart Costa Mesa, we are always learning new things. It might be our favorite part of what we do!
Exploring and adoring Costa Mesa, week after week, has not just deepened our knowledge of the city around us, but opened our eyes to fresh points-of-view, courtesy of our talented neighbors. Sometimes an interview will unearth small kernels of an idea that leads us – like breadcrumbs of the soul – to a new understanding of what it means to be alive.
Our visit to Meraki Barre – off 16th Street near Placentia Avenue on Costa Mesa's Westside – was just such an interview.
The word meraki [may-rah-kee] is one of those untranslatable terms – in this case, of Greek origin – for which English has no counterpart. But this website might put it best when they explain:
"The word may be quite close to "ardor," but is exclusively used when referring to one's own creations. For example, when making a piece of furniture or cooking a dish, and really loving what you do, putting all your effort and creativity into it, you can be said to be doing it with "meraki."
So doing something "with meraki" means putting a piece of your soul into the endeavor, almost like adding a pinch of yourself as a existential ingredient to the recipe.
Well, then, it makes perfect sense that Robin Costello – owner of Meraki Barre – chose the moniker for her cheerful, small-but-enthusiastically-growing fitness studio in its cozy location just shy of the city's southern border. For Costello, it's personal.
"I fell into the barre world after going through a rough patch in my life," shared Costello. "I was 70 pounds heavier, in a bad relationship, and I'd really lost my way. Barre helped me find myself again. So, I opened this studio because I wanted to offer other people that same opportunity to reconnect with themselves.
"When I discovered this location on 16th Street, I thought the vibe was really good. I knew this had to be the place! For eight, long weeks I waited to get my permit approved through the city. I would bring my dinner over here in the evenings, sit outside and just wait for my permit, dreaming of what the studio could be."
As of September 2011, Meraki Barre isn't a dream anymore. It's a full-blown studio teaching classes in Barre, TRX, Pound, Yoga and even the occasional Burlesque Class, just to keep things interesting.
"Meraki Barre is a safe space where anyone can come in, get a great workout, feel good about themselves and just be happy," said Costello. "You don't have to have a perfect body here. There isn't any of that competitive and judgmental stuff that comes along with fitness sometimes."
"I would say my instructors, my girls, they put meraki into their classes, too," continued Costello. "A lot of barre studios have a strict format the instructors must follow. But at Meraki Barre, the girls are allowed to just be themselves, be creative. Our instructors make their own playlists and we're very outside-the-box in that they get to do what they want in there."
And what they "do in there" depends on the day you come.
The most popular class is, obviously, Barre: a fusion of Ballet and Pilates. It involves lots of isolated, muscle exercises – with an emphasis on stamina, posture and form – punctuated with blissful bouts of frequent stretching between sets. You will definitely wake up the next morning feeling more flexible (and sore in places you never knew you had).
"Barre is for everyone," said Costello. "It doesn't matter your fitness level or age. It's low-impact and anyone can do it. If you stick with it, you're going to get that long, lean dancer's body instead of bulk. It will lift up your booty two inches, no matter what."
But Barre isn't the only thing Meraki does. They are certified as POUND instructors, too. If you've never heard of POUND, just imagine Jillian Michaels leading a drum circle and you'll catch the drift.
"POUND is only a 45-minute class, but you burn up to 900 calories doing it," said Costello. "You sweat from head to toe, but you're smiling the whole time because drumming along to the music is fun. You don't even realize you're working out.  POUND is my favorite class, it speak to my soul. It's a great way to get out your aggression."
Meraki also offers TRX, which – through use of straps and anchor points – further isolates and strengthens those hard-the-reach places.
"TRX is our resistance training," said Costello. "We kind of throw that into our Barre classes and mix it in there so you get that little bit extra. People are loving it. We have a TRX Barre Class that people are totally obsessed with."
You can find a full list of Meraki Barre classes – including Candlelight Yoga and the aforementioned, occasional Burlesque Class – on their website.
"I want Costa Mesans to know we're here to make sure everyone who walks in feels special and important," said Costello. "We're just a really authentic group of people and we genuinely care. Even though our classes can be hard, it's an achievable kind of hard. You feel so good afterwards and you'll walk out a little taller, proud of yourself, grateful for what your body can do.
"I literally love what I do, because even on the hardest days I know I'm offering something positive to people. I get uplifted every single day. The whole energy inside our studio is like a sisterhood. We live to bond with our clients and make them feel comfortable. We try to set the tone and then everyone scoops each other up and helps each other. We've become our own little community. It's just the coolest thing to see happen."
If you're brand new to Meraki Barre and want to give it a try, they have a special offer for our readers: Get your FIRST WEEK of classes absolutely FREE! Just click "First Week Free" at checkout.
"I keep our prices really affordable so that anyone can come in," said Costello. "A lot of us are young, hardworking women who want to stay in shape but don't have extra cash floating around. So we sometimes have specials or you can purchase groups of classes so the per-class price is cheaper."
"I am so happy I was able to open my studio in Costa Mesa," said Costello. "I'm a Costa Mesa girl. I live here and think it's a fantastic city. Not enough people know how cool it is, but that's slowly changing. People are starting to wake up to how amazing Costa Mesa is.
"Six years ago, I had to drive up to LA to get certain things. But now, I can find them right around the corner. I love that. People do things from the soul in Costa Mesa. I want people to be proud to be Costa Mesans. We're a really artistic place. I hope that my studio can add to that authentic, creative, go-getting vibe that's starting to take over.
"I love this community. I love this city. I love that I get to do something that helps people in Costa Mesa feel better about themselves. That's everything to me." ♥