Eastside's Hidden Vintage Gem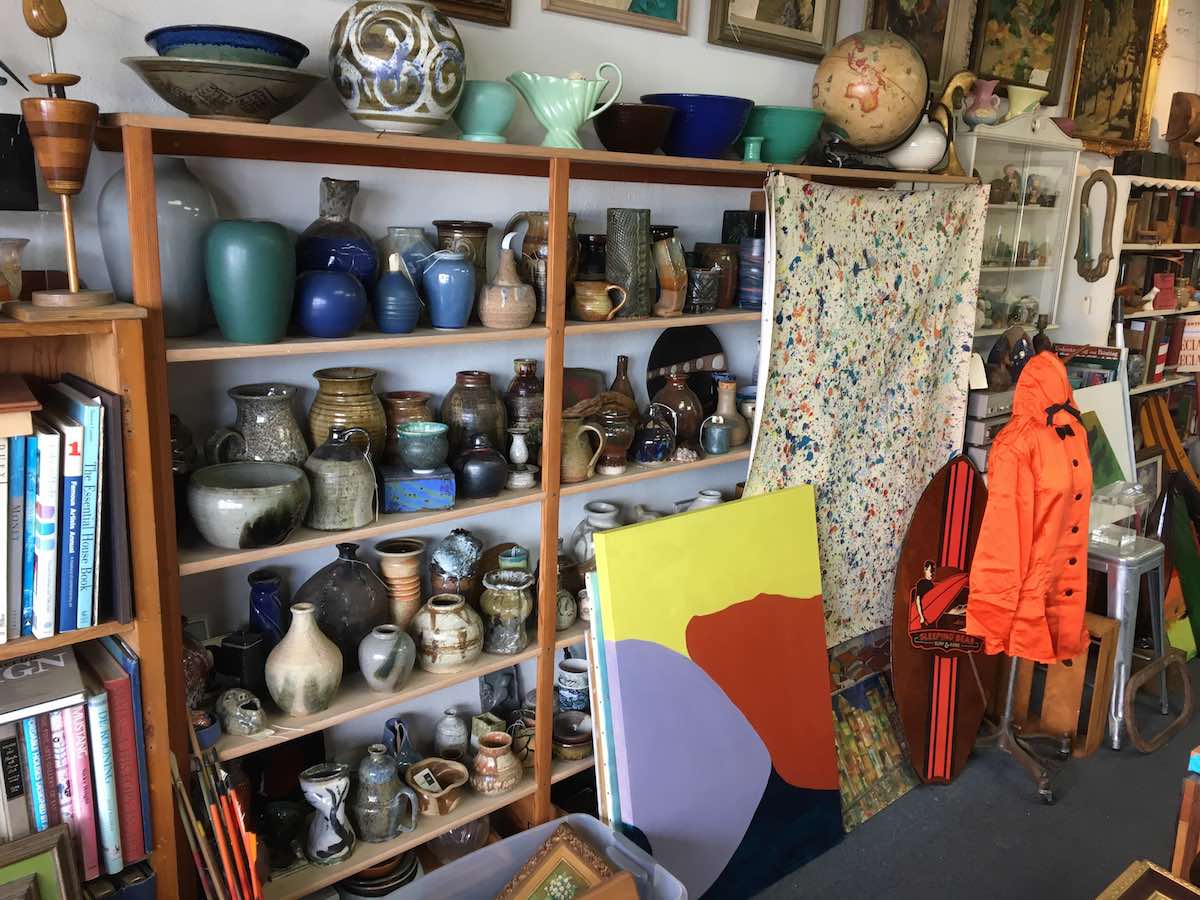 "I have been here for 23 years, and nobody has ever written about my store," Steve Stilgenbauer scoffed when I asked if I could write about his shop.
Stilgenbauer is owner of an unprecedented establishment, located in the heart of Costa Mesa, that's remained humbly well-hidden and under the radar. Coast Coin & Collectibles (Coast CNC) – at 2582 Newport Blvd. – has arguably one of the best selections of books, jewelry, found objects, art glass, studio pottery, and fine art in Orange County. Stilgenbauer has not only curated his inventory over 40 years, but contributes his personal, abstract paintings to the unrivaled collection of collectibles.
Get Lost: Lose Yourself Browsing The Finds at Coast CNC in Eastside Costa Mesa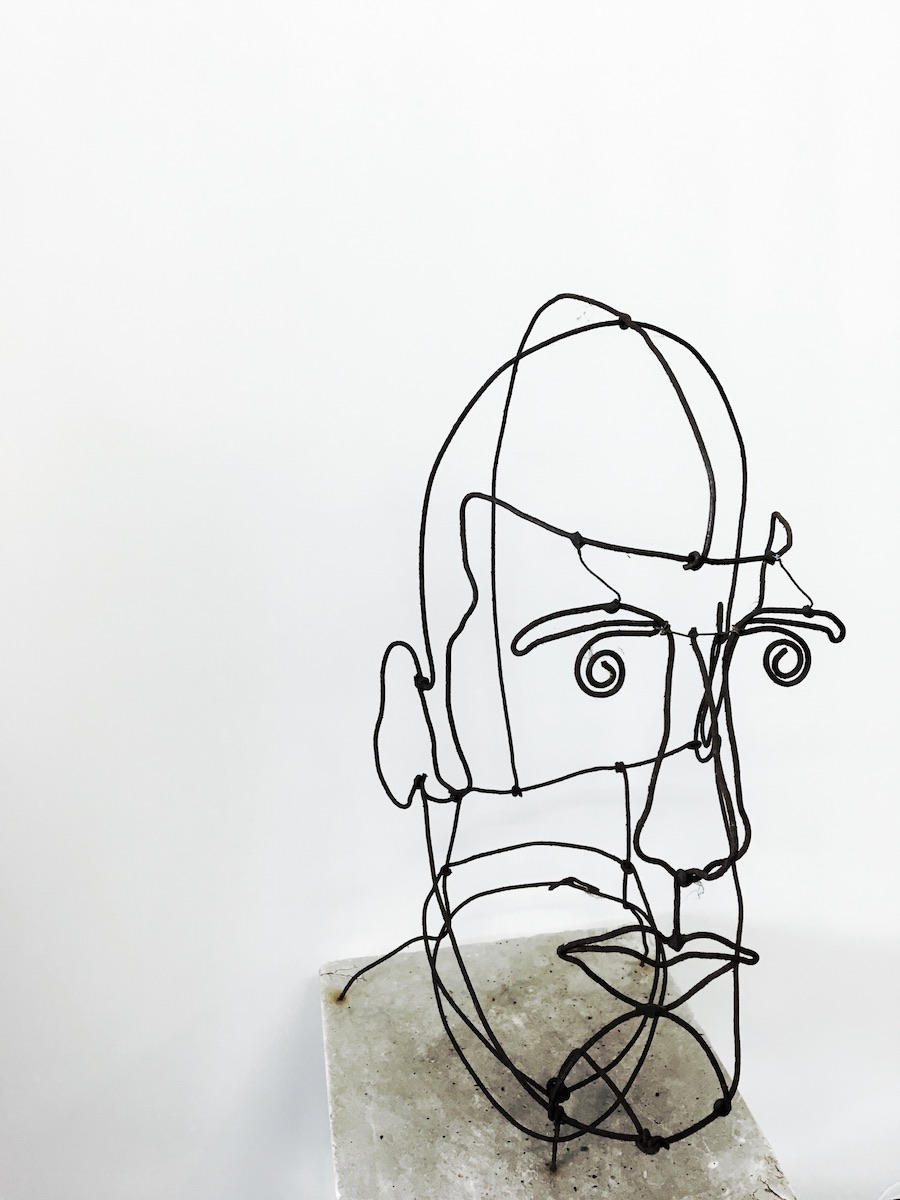 "I look for things that nobody else has," Stilgenbauer shared.
All of the items in his shop are carefully handpicked – yet everything in the store is still surprisingly affordable. The Coast CNC building is separated into two different rooms, each showcasing a different grouping. The collection covers a range of different time periods, but focuses primarily on mid-century pieces.
As you walk into the left entrance of the shop, your eye is drawn to a handmade wire portrait, Blanco glass, an authentic neon orange jockey silk, a case full of vintage turquoise jewelry, and the infamous coins referenced in the name.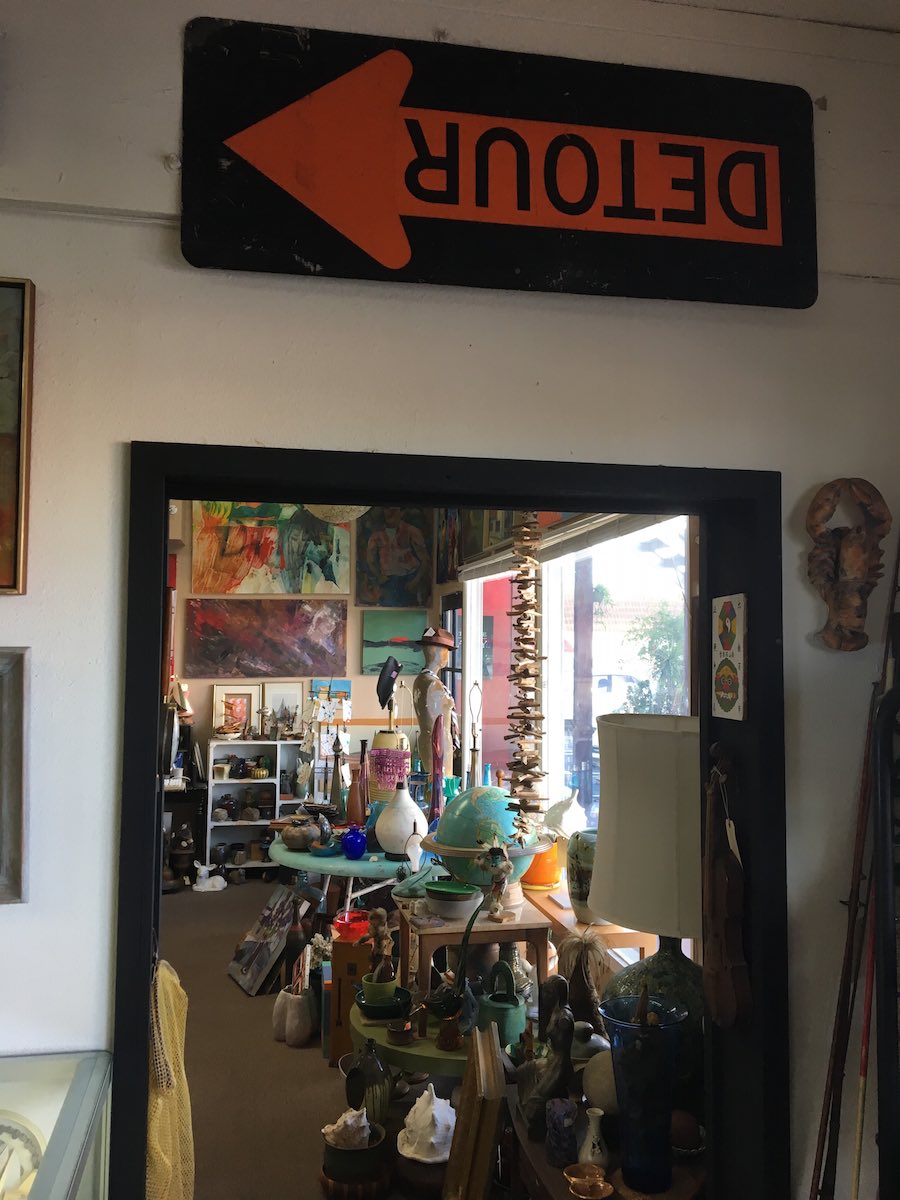 Take a Detour to the "Other Side" of Coast Coin and Collectibles in Eastside Costa Mesa

"The Other Side," as Stilgenbauer calls the second half of the property that opened eight years ago, is separated by a funky, upside-down detour sign. It contains the main portion of the art gallery and library. Stilgenbauer, himself, is responsible for many of the paintings displayed there. He consistently self-motivates to create new art to add to the gallery.
Both rooms hold different styles of beautiful, studio pottery that draw interior designers from all over Southern California–which raises the question, "Why Costa Mesa?"

Stilgenbauer grew up just outside the city limits – and currently lives here in Costa Mesa. We agreed there were so many great things to say about our city, but I asked how he would sum it up in a sentence.
"Costa Mesa is centrally located," he replied. "It affords access to everything—the beach, desert, mountains, cultural arts, sports teams—and year-round weather that's hard to beat."
We think Steve Stilgenbauer embodies everything I Heart Costa Mesa is about—local, unique, privately-owned, and involved in the community. Ultimately, you need to see it for yourself to fully understand the find, and folklore, that is Coast Coin and Collectibles. ♥