Know Your Neighborhoods: Fairview Park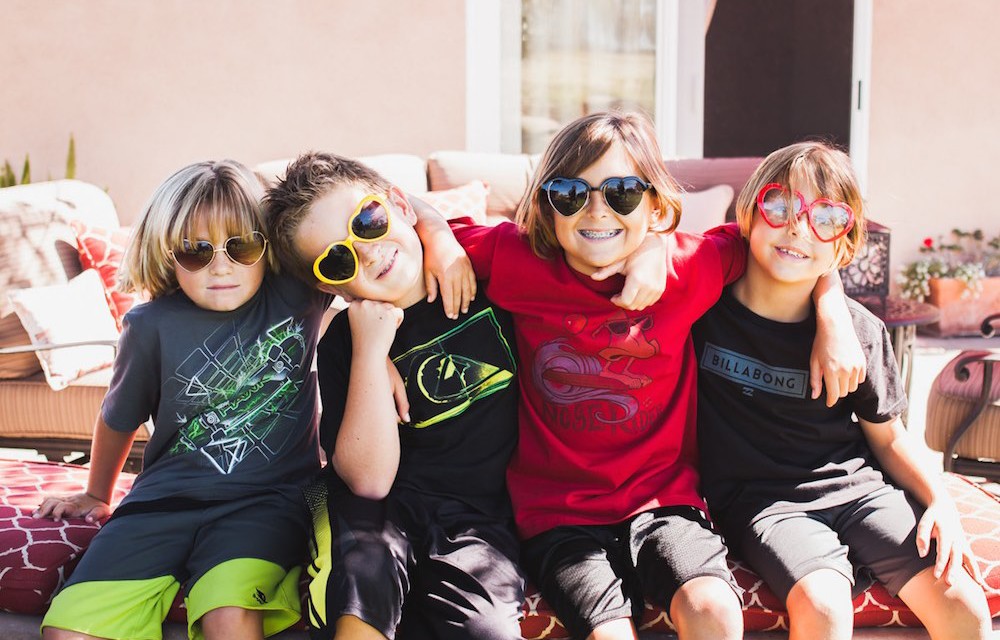 In a city as diverse as Costa Mesa, no two neighborhoods are the same. So come along as we explore each one, in-depth, in a series we call Know Your Neighborhoods  – an ongoing curation of the distinctive and unique sections of town that make Costa Mesa such a lovely, diverse place to live.
---
We originally intended to write about the Fairview Park neighborhood as "park and parcel" of our piece on the Canyon Park neighborhood (due south), because Costa Mesans often lump the two together.
But upon further exploration of this splendid, westerly slice of the Mesa, we concluded that there's just too much to say for one article alone! Because while the two neighborhoods are conjoined, they are certainly not to be confused.
So back to Village Green Real Estate we go – a boutique real estate agency specializing in this area of Costa Mesa – to dig up some deeper details for Fairview Park's very own (and very much deserved) spotlight.
"You can't talk about my neighborhood without talking about the park," said Matthew Fletcher, co-owner of Village Green and a Fairview Park resident. "In fact, it's the reason we decided to call ourselves 'Village Green.'
"I was born in England and over there, the village green is a public space in the center of town, and lots of villages have one. Maybe Costa Mesa is not quite built that way, but really, the park is like the 'village green' of my neighborhood."
"The park," as Fletcher calls it, is no ordinary greenbelt. As the crown jewel of the Westside, Fairview Park rests at the westernmost edge of Costa Mesa looking out over Talbert Nature Preserve, the Santa Ana River Trail, and if you visit right before dusk, some of the most spectacular sunsets you've ever seen.
An open naturescape laced with hiking trails and walking paths, Fairview Park is protected land because of its historical significance as the early Native American village of Lukup. Long ago, hunter-gatherer tribes lived in primitive, thatched huts throughout the area.
Some say you can still find historic remnants and artifacts of this long-ago time as you walk the trails, today.
In the modern day, Fairview Park holds a special place in the hearts of all Costa Mesans because it's the site of our annual, summer Concerts In The Park series, hosted by the Costa Mesa Foundation. It also abuts Estancia High School and Jim Scott Stadium, arguably one of the best sports facilities in the city.
And just down the street from the stadium –  so close you can hear the roar of the crowds during Friday Night Lights – are the houses that make up the Fairview Park neighborhood.
"So the Freedom Homes of Canyon Park were built first, those just south of Victoria," said Fewel. "And then Fairview Park used to be called the Sunshine Homes, and they were built a little later, in the late 50s and early 60s.
"By the time the Sunshine Homes went in, builders were saying, 'Maybe people want more than one bathroom. Maybe people want a garage.' So those original homes are bigger than the ones in Canyon Park – sometimes on smaller lots, but they always have two bathrooms and a garage. I think you get great value in Fairview Park."
"I love this area," agreed Fletcher. "For 13 years, I've lived on Capitol Street in what we call Sunshine West; that's the portion of the neighborhood to the west of Placentia Avenue.
"What drew me here in the first place was affordability – I was a first-time buyer – but now I'm so glad I ended up here. There are some exciting things happening on the Westside right now. We're getting new, little restaurants like Outpost Kitchen and Boathouse Collective. It's a great place to live.
"I'm a bit of a history buff, and so the history of the area is huge for me. Mary and I even went down to the Historical Society to get prints of early Westside Costa Mesa to put up in our office. It's what inspired me to join the Costa Mesa Historical Preservation Committee, which is a small group dedicated to preserving the area. We do things like historic plaques and honoring notable Costa Mesa residents, past and present."
And just few blocks north of Fletcher's Capital Street home lives another Fairview Park family, the lovely Harbs: Dan, Dianna, Jake and Joey. Actually, the Harbs don't just live in Fairview Park, they are among the lucky few to live on it.
"We bought this house in 2002 because we fell totally in love with the location," said Dianna Harbs about her Joann Street home in Sunshine West. "I mean, look at our backyard – it's the park! No neighbors behind us and lots of open space.
"When we first moved in, the house wasn't much, but we didn't care. We knew we wanted to stay long-term, add on, have kids and all that. Since then, we've fixed up the house, added 800 square feet, and we just love it here. When the kids start going to Estancia, they'll be able to just walk right on over. This neighborhood is perfect for families that way."
"People are starting to really notice the benefits of the area," said Harbs. "Since we've lived here, more and more families are moving in; young families with little kids, and that's a really good thing for a neighborhood to have. It's just way more affordable over here than the Eastside, and you get more space.
We've also got all these parks, great schools, the beach is just right down the way. My kids are total 'beach boys,' so being close to the Santa Ana River Trail is great. We can grab the kids, hop on our bikes and we'll be down at the beach in 15 minutes. I'm not sure where else in Costa Mesa you can do that.
"We love our neighbors. We've really gotten to know a lot of people through our school, Victoria. The kids have made some great friends."
"What I love about Westside Costa Mesa is the quality of life," said Fewel. "Families raise their kids here, slowly fix up the houses, make these huge friendships. It's meaningful.
"And as a realtor, I sometimes see families move away and then they actually move back to Canyon Park or Fairview Park because they realize they can't find what we have just anywhere. They can't duplicate this life somewhere else."
"Costa Mesa is definitely more down-to-earth than some of the more coastal cities," agreed Fletcher. "There's none of that 'keeping up with the Joneses' thing here. It's not like other parts of Orange County where people care so much about 'what car do you have, mine's better than yours.' People are real, here. And that's what makes it rare and special." ❤