Where's The Party? Costa Mesa!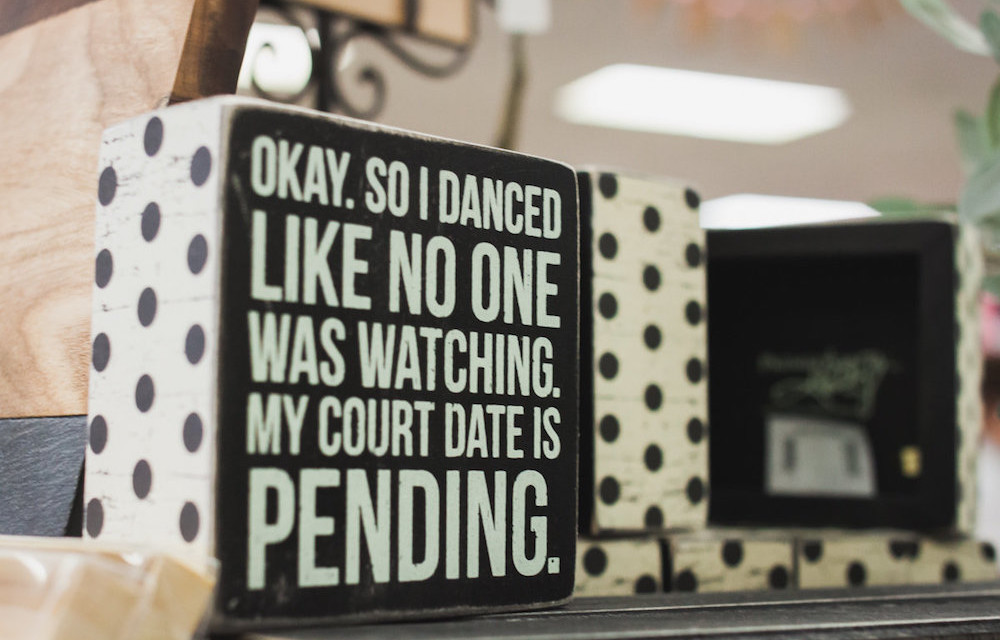 In a city as beautiful and brilliant as Costa Mesa, there's always something to celebrate. Birthdays, weddings, showers, graduations, babies, teachers, coaches, housewarmings, happy hours, retirements, friendships, promotions, anniversaries, holidays – and, of course, the absolutely, very best reason to revel, "Hurray! We're Costa Mesans!"
And for over 25 years – when locals want the hometown hookup for the most premier party provisions in town – they dance on down to Where's The Party?.
I Heart Costa Mesa invited the life of the party herself – store owner and Costa Mesan, Candy Hirte – for a sit-down-and-share session. Our first question for this mistress of merrymaking was, "What's the most important ingredient for throwing a superb soirée?"
"Details!" exclaimed Hirte. "Details are absolutely everything. Most guests don't notice the overall picture, but they'll notice a great tray, a funny napkin, an elegant centerpiece, or that,'My gosh! Did you see how the place cards matched the menu?'
"Those are the memories they'll keep. Details are like a wonderful gift you give to your guests.
"Customer service is so huge for us, here – it's everything. We spend a lot of time helping our customers put together the perfect details for their event. So we live for that moment after the party when they call us up and say,'Thank you so much! Everyone thought that was so great.' It makes us feel like a million bucks."
Where's The Party? isn't just a party store, it's a Costa Mesa institution. For a quarter century, they've adorned and designed the most meaningful moments in the lives of local families. Theirs is the kind of living legacy built carefully, one connection at a time. And in Orange County circles, Where's The Party? is famous for its white-glove service.
"The relationship part of what we do is a big deal," said Hirte. "We've been here long enough now that it's gone multigenerational. We'll even get invited to customer weddings. We're doing anniversaries of weddings we once did.
"Couples get married and come back and say they're having a child – so we get to help them plan that, too. Then before you know it, we're planning that child's birthday party, then graduation party and so on.
"We're kind of like a family, that way. We keep up on our clients' lives. We get invested. And it's not just me with those relationships, most of my girls have worked here 18, 20, 25 years. So I think we all really feel together on this."
On your first visit, give yourself plenty of time to explore because, true to her word, Hirte is all about the details.
The store is a visual buffet of gifts, stationery, accessories, party supplies, holiday cheer, novelty items and unusual finds. Whether your event will be elegant or edgy, cozy or colossal, hip or hilarious – there really is something for every party and personality at Where's The Party?.
"I have a great merchandiser and we work closely to decide what to carry," said Hirte. "For us, the story is the big deal; making things look like they belong together, so it's not just random. People come here looking for ideas, so we want to give them lots of ideas by seeing how we display things together in the store."
If your special day demands something even more unique – a custom creation all its own – Where's The Party? also offers in-house design services to bring your vision to life.
"I have really fabulous graphic designers," revealed Hirte. "We can create almost anything. We're known for doing weddings or baby showers or bridal showers or birthday parties, but I want people to know we can do it all.
"We do letter press. We do gold foil. We can make big posters or canvas signs to go with your whole look. Favor bags, really anything that has a theme to it, our designers can carry your look all the way through.
"I know you can get custom design done lots of places, but again – because we're so committed to customer service – we're right there with you the whole way."
A big I Heart Costa Mesa "thank you" to Candy Hirte – and all the lovely ladies at Where's The Party? – for sharing your joy with us. Party on! ❤